When Prime Minister Justin Trudeau joins other NATO leaders in Warsaw for the Summit Meeting of NATO Heads of State and Government in July, Russia will feature front and centre among the summit's six agenda items.
Russia's annexation of Crimea and its support for the pro-Russian rebels in Eastern Ukraine have unnerved NATO's new eastern members, especially Poland and the three Baltic countries – Estonia, Latvia and Lithuania – where memories of the 1939 Molotov-Ribbentrop Pact between the Stalinist USSR and the Nazi Germany are still very fresh.
The north-Atlantic alliance faces a delicate task.
On the one hand, it needs to reassure the jittery Baltic states and nervous Poland that NATO will not allow the repeat of the 1939 Soviet invasion of Poland, followed by the 1940 invasion and annexation of Estonia, Latvia and Lithuania as constituent republics of the Soviet Union.
On the other hand, NATO needs to make sure that its actions do not further provoke Russia, which already feels threatened by the continued expansion of the alliance right up to its borders and where memories of the Nazi invasion on June 22, 1941, are still very fresh too.
As a compromise, it seems NATO has come up with a plan to station a 4,000-strong force in Poland, Lituania, Latvia and Estonia – about 1,000 soldiers in each country – and Canada is being asked to lead one these NATO forces, probably, the one in Latvia.
Stephen Saideman, the Paterson Chair in International Affairs at Carleton University and author of Adapting in the Dust: Learning Lessons from Canada's War in Afghanistan, says the NATO deployment is designed to act as a sort of tripwire to change Russian calculations.
"The idea is to have forces present in the Baltics and in Poland to deter Russia from engaging in any more adventures," Saideman said. "
The proposed force, well short of the 10,000 troops Poland wanted stationed on its territory, is not big enough to seriously threaten Russian security, but putting NATO – and Canadian – boots on the ground would deter a Russian invasion.
Listen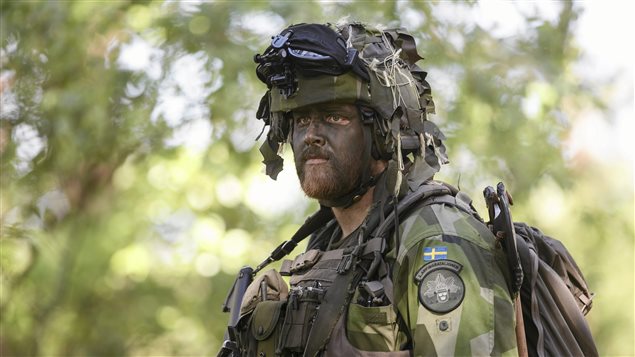 "The key challenge here is that anything that NATO does will be upsetting to (Russian President) Putin," Saideman said. "The question is whether it's more risky to upset him a little bit by putting a force there or is it more dangerous to create an opportunity for him."
Putting those 4,000 troops on the ground significantly changes the Kremlin's calculations of risk and reward in engaging in further aggressive policies, Saideman said.
"Rather than just presenting the West with fait accompli and forcing them to make a tough decision, he has to make a tough decision whether he wants to risk World War Three over Latvia, Lithuania, Estonia and Poland," Saideman said. "The troops wouldn't be enough to defeat Russia, but they would be enough to require a response from NATO countries if they got in a way of a Russian offensive. So they create a tripwire that would force NATO to act, which makes its commitment to defending the Baltics and Poland much more believable than if they had no troops present there."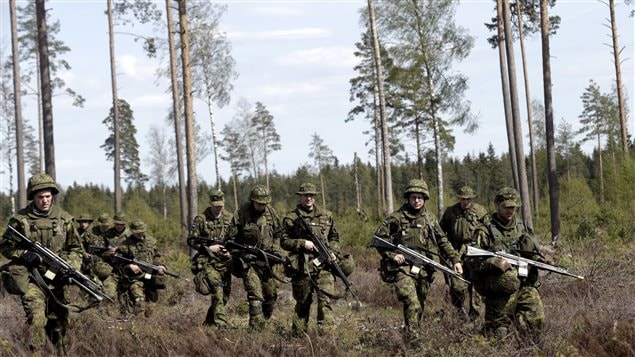 The same logic applied when the United States and its allies, including Canada, stationed troops in Western Europe during the Cold War, Saideman said.
"The idea that the United States would sacrifice Chicago for Bonn or for Munich was hard to believe, but with hundreds of thousands of American soldiers with their wives and children living in Germany it meant that any first shot in the war in Germany would kill Americans, which would then force the American president to respond," Saideman said.
"The reality has been that Putin is the one who acts first and makes excuses for it afterwards," Saideman said. "What happened in Ukraine wasn't that NATO was getting close to Russia's borders but that Ukraine was possibly being lost to Putin in terms of his control over it. He had one of his flunkies running the place and then with political change there he lost control of the events there. So he then seized on the opportunity there to grab Crimea in the uncertainty and since then he supported and basically has been sending his troops into Ukraine to destabilize Ukraine."
Saideman says that people who blame NATO, forget that at the time, in 2014, NATO was at its weakest.
"The United States was sending away most of its troops to deal with a greater Chinese threat, the last American tanks had left Europe at that point in time, the rest of NATO countries were cutting their military budgets pretty deeply," Saideman said. So in terms of a conventional threat to Russia, it was going away."
The Americans have now been forced to return some of their assets back to Europe.
Saideman said participating in the NATO force in the Baltics has other political advantages for Ottawa.
It will increase Canada's visibility in the alliance and possibly reduce pressure on the Liberals to spend more on the military to attain the NATO target of military spending of about two per cent of the GDP, Saideman said.
"It's an important NATO mission and Canada has always supported the NATO and its missions from the defence of West Europe in the Cold War to Bosnia and Kosovo, to Afghanistan and Libya," Saideman said. "I think this fits Canada's history to trying to contribute to Euro-Atlantic security."
Canada is likely to contribute anywhere between 200-300 troops with the rest coming from the United States, Britain, Germany, Norway and Denmark, Saideman said.
"In terms of Canada being one of four framework nations if it takes on that role, one of the leadership nations, it will have to provide a headquarters company, which is a group of officers and soldiers who will coordinate the 1,000 troops," Saideman said. "And then they will at least provide one infantry company so that way the Canadians have some troops of their own on the ground."