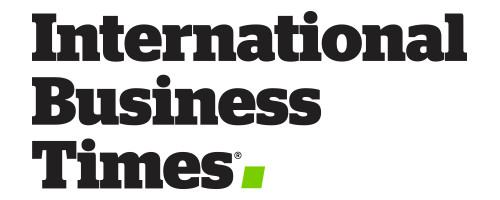 Published 18-08-2017, 07:07
Chandan Prasad
.
While President Donald Trump firefights on the domestic front on charges of being soft on white supremacists, his international standing was brought down a notch by a poll which said even U.S.- allied countries trusted Russia President Vladimir Putin more than him.
Pew Research Center conducted the poll and asked respondents in 37 countries, including the U.S., which leader they felt would "do the the right thing" when it came to foreign affairs.
A range of 852 to 2,464 interviews of adults were conducted as a part of the center's Spring 2017 Global Attitudes Survey from February to April 2017.
Though a median 60 percent of people in 37 countries said they lacked confidence in Putin's actions in world affairs, respondents in 22 of 36 countries said they trusted the Russian leader more than Trump, according to the survey.
These countries included U.S. allies like Germany, France, and Japan.
"Although confidence in Putin's handling of foreign affairs is generally low, in many countries he is more trusted than American President Donald Trump," the center wrote about the poll.
Statistics released by Pew from the same poll in June found only 22 per cent of interviewees trusted the U.S. leader to do the right thing when it came to foreign affairs.
Greece and Germany produced the largest disparity of trust between the two leaders with Putin leading Trump in trustworthiness by 31 points in the former and 14 points in the latter.
The trust deficit in Trump was glaring in Germany, where the president garnered only 11 per cent vote of confidence.
This seems to be a result of Trump ' s tense relationship with German Chancellor Angela Merkel, wherein they have clashed over NATO, trade and climate change.
Things were no different in the response from another ally, South Korea, where 27 per cent of those polled said they had in Putin compared to 17 percent for Trump.
"Elsewhere, confidence in Putin outpaced that of Trump by 31 points in Lebanon, 21 points in Vietnam and 14 points in Mexico," the poll said.
Even in the countries that trusted Trump over Putin — 13 countries out of 37— the difference was not much.
He bettered the Russian president in Australia, Canada, Poland, the Netherlands, and the UK, albeit by small margins.
However, there was a silver lining for Trump in the survey, as it projected him as doing better than Putin in the U.S. itself.
Pew said that 53 percent of the American public has confidence in Trump, versus 23 percent for Putin.
But the poll was conducted before Trump's threats to rain "fire and fury" on North Korea and his handling of the violence in Charlottesville, Virginia, conduct which didn't show him in a flattering light.
And it would be interesting to see if the confidence of the American public in the president has swayed after his 'unpresidented' approach to both the crisis.