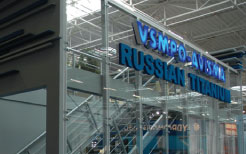 Published 28-11-2012, 11:03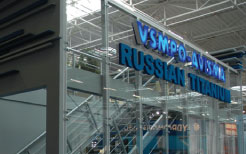 Russian Technologies, the state industrial combine headed by
Sergei Chemezov
, a close ally of president Vladimir Putin, is selling control of one of its many strategic assets – the world's biggest titanium company.
It would be nice to bill this as a harbinger of wholesale privatisation at Russian Technologies, a behemoth specialising in military hardware. But the truth is more prosaic – the sale of VSMPO-Avisma looks like a pragmatic debt-restructuring deal.
Russian Technologies said in a statement that it is selling control of the titanium producer to Nordcom, a Cyprus-based joint venture between the VSMPO-Avisma management (75 per cent) and Gazprombank, the state-backed lender (25 per cent).
Nordcom will buy 45.4 per cent of VSMPO-Avisma from Russian Technologies for an estimated $965m-$970m. With a 4.6 per cent stake previously bought in the stock market, Nordcom will control 50.1 per cent of VSMPO-Avisma, said the statement.
Russian Technologies will retain 25 per cent plus one share, giving it certain veto rights on corporate decisions. The remaining shares will remain on the stock market. The deal has been done at $187 a share – a premium to the three-month weighted average price on Micex of $161.
Mikhail Voevodin, the chief executive of VSMPO-Avisma, said in the statement: "We are becoming the major shareholders of the company, and we will continue to increase its share in the global titanium market."
With a 30 per cent global market share, the company supplies Boeing and Airbus as well as Russian manufacturers.
State arms trader Rosoboronexport, which was later rebranded Russian Technologies, took control of VSMPO-Avisma in 2006 in an ambitious deal designed to combine titanium production in Russia, Ukraine and Kazakhstan.
But it struggled with its debts. Reuters reported that as recently as April Chemezov asked the Russian government for aid in repaying the $790m loan from Sberbank and VTB that funded the original purchase of 66 per cent of VSMPO.
Chemezov recently told the Financial Times that Russian Technologies was ready to capitalise on the huge investments made by the state in its 660 companies with share listings and sales of stakes to foreign strategic partners.
This ambitious programme will mark a second phase of development, after what Chemezov describes as the financial turnround of enterprises within Russian Technologies.
Boris Krasnojenov of Renaissance Capital welcomed the deal saying that financing from state-backed Sberbank and other lenders will stay at the shareholder level – "thus not putting any pressure on the company's leverage or on the interest rate it pays".
He adds:
We think VSMPO-Avisma could become a more liquid, more open private titanium-smelting company, providing exposure to the global civil aerospace, engineering and Russian defence sector. …Moreover, the fact that the deal was done at a premium indicates to us that the main shareholders are confident that the equity value of the business has decent growth potential.
VSMPO-Avisma is precisely the kind of company that Russia needs to develop if it is to achieve its ambition of turning its engineering industries into profitable high-tech international businesses.
After this deal, the managers will have more freedom than they had before. But make no mistake, the Russian state will retain considerable influence. This is, at best, a halfway-house on the road to privatisation.
FT