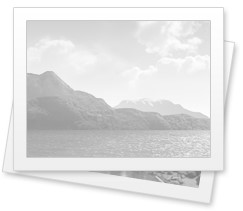 Published 28-01-2013, 04:51
A $7bn bill that Russia's Gazprom slapped on Ukraine for failing to import agreed amounts of gas last year has piled pressure on Kiev's finances ahead of crucial talks this week with the International Monetary Fund on a new multi-billion dollar bailout.
The landmark Shell deal is Kiev's biggest step since independence from the Soviet Union in 1991 to reduce its reliance on costly Russian imports.
The bill comes as Ukraine is already scrambling to cover some $10bn in external sovereign debt maturing this year.
Gazprom has yet to confirm publicly sending Kiev the payment demand, a de facto penalty amounting to more than 4 per cent of Ukraine's gross domestic product. But local officials say Naftogaz, the state gas company, received it hours before the Shell deal was signed in Davos.
"Clearly, Kiev angered Moscow by signing the gas shale deal with Shell," Timothy Ash, head of emerging market research at Standard Bank, wrote in a note this weekend. "The Russians are now expected to play real hardball with Ukraine. Things look set to get very testy. The dangers are now building of a full-blown trade war between Russia and Ukraine over this issue."
Naftogaz denies violating its contractual obligations. A spokesperson said the company paid more than $10bn for gas imported last year, notifying Gazprom in timely fashion about its plans to reduce imports. Another Ukrainian official said Naftogaz is unlikely to pay the Gazprom penalty, meaning the Russian giant may launch what could be a long and bitter dispute.
Ukraine's economy, which has only just made up the ground it lost in a 15 per cent contraction as a result of the 2007-08 global financial crisis, is again teetering on the verge of recession.
An IMF mission scheduled to arrive on Tuesday is expected to agree a $15bn bailout sought by Ukraine to patch up its state finances. But the Gazprom demand was not previously factored into Ukraine's financing needs this year and could increase long-standing IMF pressure for Kiev to remove gas subsidies for households as a condition of any bailout.
That could hurt the waning popularity of Viktor Yanukovich, Kiev's president, in a year when he is under pressure finally to choose between closer relations with Russia, or the west.
Ukraine sharply reduced gas imports from Gazprom last year after the Russian monopoly raised the price to more than $400 per thousand cubic metres, which Kiev says is discriminatory and higher than in western Europe.
Though Gazprom has reduced prices for some big European clients since 2010, it has declined to do so for Ukraine, its biggest foreign customer. So subsidies to household customers have resulted in sizeable deficits at state-owned Naftogaz and, in turn, the state budget.
While industry has for years paid the market price for Russian imports, Kiev's prime minister, Mykola Azarov, recently hinted for the first time that prices for the wealthy could be raised in line with IMF conditions, but "not significantly" for low income families.
Much of Ukraine's 46m population barely survives on average monthly incomes of $400, he said.
Ukraine's authorities have shown they are "serious" about "making an eventual deal with the IMF far more so than with the Kremlin", Investment Capital Ukraine, an investment bank, wrote last week.
In Davos, Mr Yanukovich reaffirmed Ukraine's insistence that greater integration with the European Union was its top priority.
But relations have soured over the 2011 jailing of opposition leader Yulia Tymoshenko for exceeding her authority as prime minister in reaching the 2009 Gazprom agreement, at what prosecutors charged was an excessive price.
With more investigations piling up against Ms Tymoshenko, widely viewed as politically motivated, Brussels has protested by putting off signing free trade and political co-operation agreements with Kiev.
Russia, meanwhile, has made reducing the gas price conditional on Ukraine surrendering control of its vast gas transit pipeline and joining a Moscow-led customs union with other former Soviet republics.