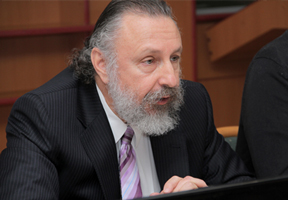 Published 29-09-2015, 05:50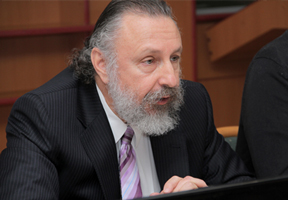 WASHINGTON, Sept. 9, 2015 /PRNewswire-USNewswire/ -- Jim Jatras, a former U.S. Senate Republican staffer and former U.S. diplomat, today announced his availability as running mate for whichever of the GOP candidates secures the 2016 presidential nomination. His announcement follows: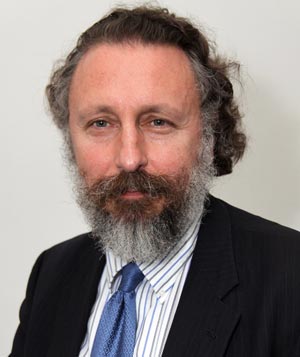 "As of today I have notified all the declared Republican presidential candidates of my availability and qualifications to join them on the 2016 ticket as their vice presidential running mate. The only exception is my fellow Virginian, former governor Jim Gilmore, in accordance with Article II, Section 1, Clause 3 of the Constitution of the United States. This announcement is an expression of interest only and does not constitute a declaration of candidacy for any federal office pursuant to 52 U.S.C. 30101(2) and (3). At such time as I may be selected by the eventual GOP presidential nominee I will file a "Statement of Candidacy" FEC Form 2 with the Federal Election Commission."
Jatras also released the following information concerning his announcement:
Qualifications: "I have attained to the age of 35 years and am a natural born citizen of the United States." [Art. II, Sec. 1, Cl. 5 of the Constitution]
Strengths: "As I have informed the GOP presidential candidates, I am a lifelong Republican with a wealth of experience in the public sector (both Executive and Legislative branches) and in the private sector. To sum it up, I know how things work 'in the trenches,' 'where the bodies are buried,' and how to avoid the pitfalls that have ruined the last few presidencies."
Seriousness of this announcement: "It is every bit as serious as the bids of about half the declared presidential candidates, some of whom probably are really running for Veep anyway. Since no other Republican has stated publicly an interest in the second spot on the GOP ticket, I may turn out to be the default choice. Frankly, our 'Stupid Party' could do a lot worse."
Issues: "I am pro-life, pro-gun, pro-traditional marriage, pro-immigration control, anti-war, pro-privacy, pro-tax reform, anti-phony 'free trade' deals. We need to feel like Americans again!"
Campaign activities and FEC compliance: "To the best of my knowledge, there are no vice presidential primaries and no pre-nomination forums to campaign for that office. Essentially, whoever finally gets the GOP nod will pick whomever he or she wants as his or her running mate, so I am stating my interest in serving. I am not making any formal filing until such time as I may be selected by the Republican presidential nominee and only after that will declare my candidacy."
Contributions: "I am not now a declared candidate, am not forming or authorizing any campaign organization, am conducting no campaign activities, and am neither soliciting nor accepting any campaign contributions. I am more than pleased to answer non-frivolous media questions about issues of public interest as I continue my substantive private sector work as a media and government relations specialist. Non-deductable contributions to my online publication www.RepealFATCA.com and purchases of my innovative phonetic conversion font www.EurAlfabet.com will facilitate my ability to speak out on the daunting challenges facing our great country."
Se habla español.
Contacts: Jim Jatras, telephone +1.202.375.1007. Email RepealFATCA@gmail.com, Twitter @JimJatras, Skype JimJatras13.
Photo http://www.repealfatca.com/downloads/jimjatras.jpg
Experience: http://www.repealfatca.com/downloads/Jatras_2015_experience.pdf
SOURCE Jim Jatras