Published 23-03-2018, 00:00
Diplomacy has a role in Skripal, Christopher Steele, chemical weapons narrative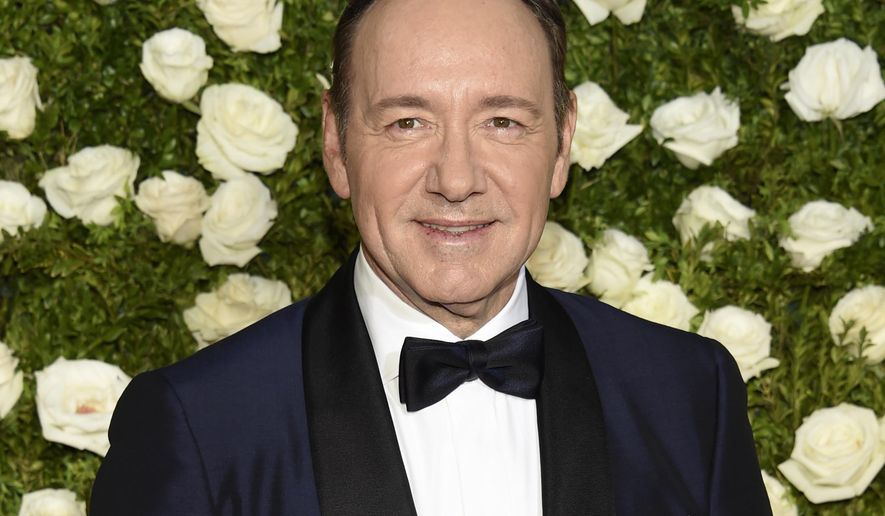 In this June 11, 2017 file photo, Kevin Spacey arrives at the 71st annual Tony Awards at Radio City Music Hall in New York. Mr. Spacey is accused of sexual misconduct or assault by at least 24 men. London police are reportedly investigating a sexual assault. He was fired from "House of Cards" and replaced in Ridley Scott's completed film "All the Money in the World." His former publicist has said he is seeking unspecified treatment. (Photo by Evan Agostini/Invision/AP, File)
Diplomacy has a role in Skripal, Christopher Steele, chemical weapons narrative
So, Vladimir Putin did it again or did he?
Labor Party leader Jeremy Corbyn, who has a good chance to replace Theresa May, is also not convinced that Mr. Putin is behind this crime and so many others.
Former British Ambassador Craig Murray, who visited the testing site of the nerve agent "novichok" in Uzbekistan, said it had been dismantled with U.S. help and that "the same people who assured you Saddam Hussein had WMDs now assure you that Vladimir Putin is attacking people on British soil."
Investigative Australian journalist James O'Neil has applied the principle of cui bono – who benefits? – to the case of Sergei Skripal, and it took him to a completely different direction.
Mr. O'Neil found out that Mr. Skripal was recruited by MI6 agent Pablo Miller, who had to pass the information received from him to the author of the infamous Trump dossier Christopher Steele, who at that time was the MI6 officer under diplomatic cover in Moscow. When Mr. Steele returned to London, he ran MI6's Russia desk until 2009.
By the interesting coincidence while living in retirement in Salisbury, MR. Skripal resumed his friendship with Pablo Miller, who got a job with a British security consultancy named Orbis Business Intelligence together with the same Christopher Steele. However, according to the Daily Telegraph, Mr. Miller's association with this company has now been removed from his LinkedIn profile and the obvious question is: Why do so now?
Just to be on the safe side, Mr. O'Neil says that all this could be a mere coincidence that the same three men who had personal and professional links should have a continuing association at the same time as the Steele dossier was being compiled and later as the so-called Russiagate inquiry was imploding.
"My admittedly speculative hypothesis," says Mr. O'Neil, "but I would argue, not an unreasonable one, is that Skripal was likely involved in the production of the Steele dossier. He was therefore in a position to offer potentially very damaging information into the circumstances of this dossier."
All this could be a fascinating material for a "House of Cards" type serial or a James Bond blockbuster were it not for the fact it is leading to very serious real-life consequences.
While NATO is making threatening noises against Russia, one should ask what can be done to avoid a worst case scenario meaning direct military East–West confrontation, which already is considered as a close reality by many.
I'd listen to the cool heads like George Beebe, who once served as the CIA's chief of Russia analysis.
Mr. Beebe admits that there are some reasons for skepticism about placing all blame on Mr. Putin since there are other alternatives.
"The best course of action," says Mr. Beebe, "would be private dialogue with Putin and other senior Kremlin officials to contain and manage the affair, making clear that they must identify and punish those responsible for the Skripal attack, while working through the Organization for the Prohibition of Chemical Weapons to investigate any third-country involvement."
The worst course is to use the "megaphone diplomacy" advocated by some hot heads and the media, and he is absolutely right.
Edward Lozansky is president of the American University in Moscow, Professor of Moscow State and National Research Nuclear Universities. He is the author of the book "Operation Elbe", which describes joint US – Russia anti-terrorist efforts.