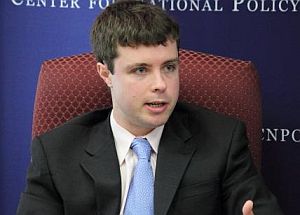 Published 13-06-2013, 08:56
Mark Adomanis
Contributor, "Forbes"
In almost every dispatch from Russia there is a line about Putin's "declining approval" or his "worsening poll numbers." It's taken as a given that the ongoing crackdown against civil society, and an overall slowdown in economic growth, means that Putin is increasingly resented and even hated by the Russian people. Russians, we are told, are growing increasingly frustrated with his macho shtick, and whatever genuine popularity he might have held in the past has evaporated.
A recent article in The Moscow Times, for example, referenced both "declining overall support for Putin" and the fact that his poll numbers have been "in steady decline" ever since the economic crisis. A CNBC article "Putin's popularity wanes as Russia's boom ends" is an even better encapsulation of the narrative which I"m trying to describe: the basic story is that Russia's economy isn't performing as well as it used to and that Putin is increasingly taking the blame. The declining popularity narrative feeds into a general idea that both Russia's government and Putin personally are on the brink of disaster, and that some sort of cataclysm is swiftly approaching.
Luckily, though, the Levada Center, Russia's most respected independent polling outfit (which, unfortunately, is still embroiled in a fight with the authorities over its acceptance of foreign funds) publishes a monthly poll on Putin's approval rating, so we can get a very clear idea of where it actually stands. While Putin's level of support is clearly lower than it was during the height of the oil boom, it is essentially at the same level that it was back in December of 2011. Here's what the past thirteen years of polling data look like:
And here's what happens if you zoom in on the period since the late 2011, when the rigged parliamentary elections invigorated the anti-Putin opposition and sent tens of thousands of middle class Muscovites onto the streets.
Particularly when you look at the recent past, the numbers don't appear to tell a tale of uniform decay and decline, a trend in which Putin's approval is steadily ticking ever-further downward towards a bare majority or even a minority. Instead it looks like a messy story that doesn't have any easy takeaways, one in which Putin's approval rating has basically flat-lined and been fluctuating within a narrow range for the better part of two years.
Putin's popularity clearly hasn't suffered some sort of dramatic rebound, and I think it's safe to say that it won't ever again match the stratospheric levels that accompanied the victory over Georgia in the 2008 war and the height of the oil boom. Those days are gone, and they're not ever coming back. But, simply as a factual matter, we can't say that Putin's popularity is steadily declining because it isn't. Maybe it should be declining and maybe it will decline in the not-too-distant future. If you put a gun to my head and forced me to guess which direction the polls would head over the coming six months, I would say that I expect them to tick modestly lower. But I would have said the exact same thing back in late 2011 or in mid 2012 and I would have been wrong.
Right now, in June of 2013, Putin has essentially the same level of support that he did back in December of 2011. You can be disappointed and disgusted with that fact, and you can fulminate to your heart's content about the "cattle" that populate Russia and who apparently insist on supporting such a monster. But reality is reality, and while it seems likely that his position will continue to slowly weaken in the months and years ahead, Putin isn't a political corpse just yet.