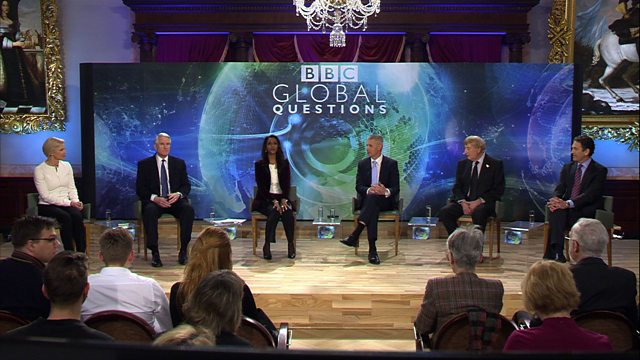 Published 8-04-2017, 00:00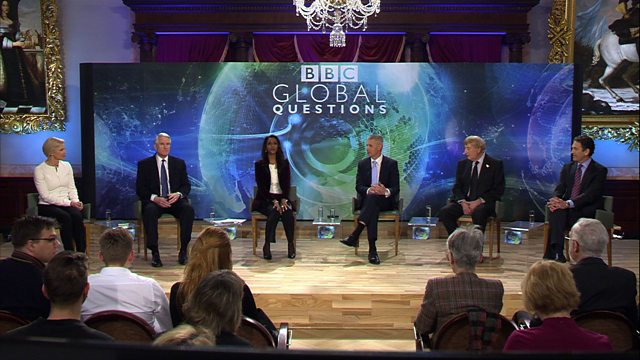 For audio press the link bbc.co.uk
Zeinab Badawi is in Latvia to discuss how the new political era of Donald Trump and Vladimir Putin might evolve and how the relationship between Moscow and Washington will affect the Baltics state. Recorded in front of a local audience, Zeinab is joined by a top panel of experts.
General Mark Kimmitt was US Assistant Secretary of State for Political-Military Affairs under President George W Bush. He also served as a NATO commander and saw operational experience in Bosnia, Iraq and Afghanistan.
Edward Lozansky was born in Ukraine he is President of the American University in Moscow & Founder of the US-Russia Forum. He was expelled from Moscow for anti-Soviet activities and took American citizenship.
Artis Pabriks is a seasoned Latvian politician and has been a member of the European Parliament since 2014. Before that he was Latvia's Foreign and Defence Minister.
James Rubin was US Assistant Secretary of State for Public Affairs under President Clinton, he's been a senior advisor on national security issues and was also Director of Foreign Policy. He is now an international journalist and world affairs commentator.
Anna Wieslander, Secretary General of the Swedish Defence Association & also Northern Europe Director at the Atlantic Council think-tank. She's experienced in security and defence policy and is a former Head of the Speaker's Office at the Swedish Parliament.
Producer: Ben Carter